Sports for the Soul books are inspirational stories that teach essential life lessons.
In the tradition of classics like Rocky and Field of Dreams, these stories are set in the world of sports and though the main characters in these books are usually coaches or athletes, they represent anyone with a big dream and the desire to be successful. The seasons or games they endure represent the seasons of life we all must go through when trying to master a new skill, achieve a new goal, or rebound from a setback.
The lessons you learn in these books will show you how to overcome adversity and achieve your goals—whatever they may be.
---
Book No. 1 in the Sports for the Soul series: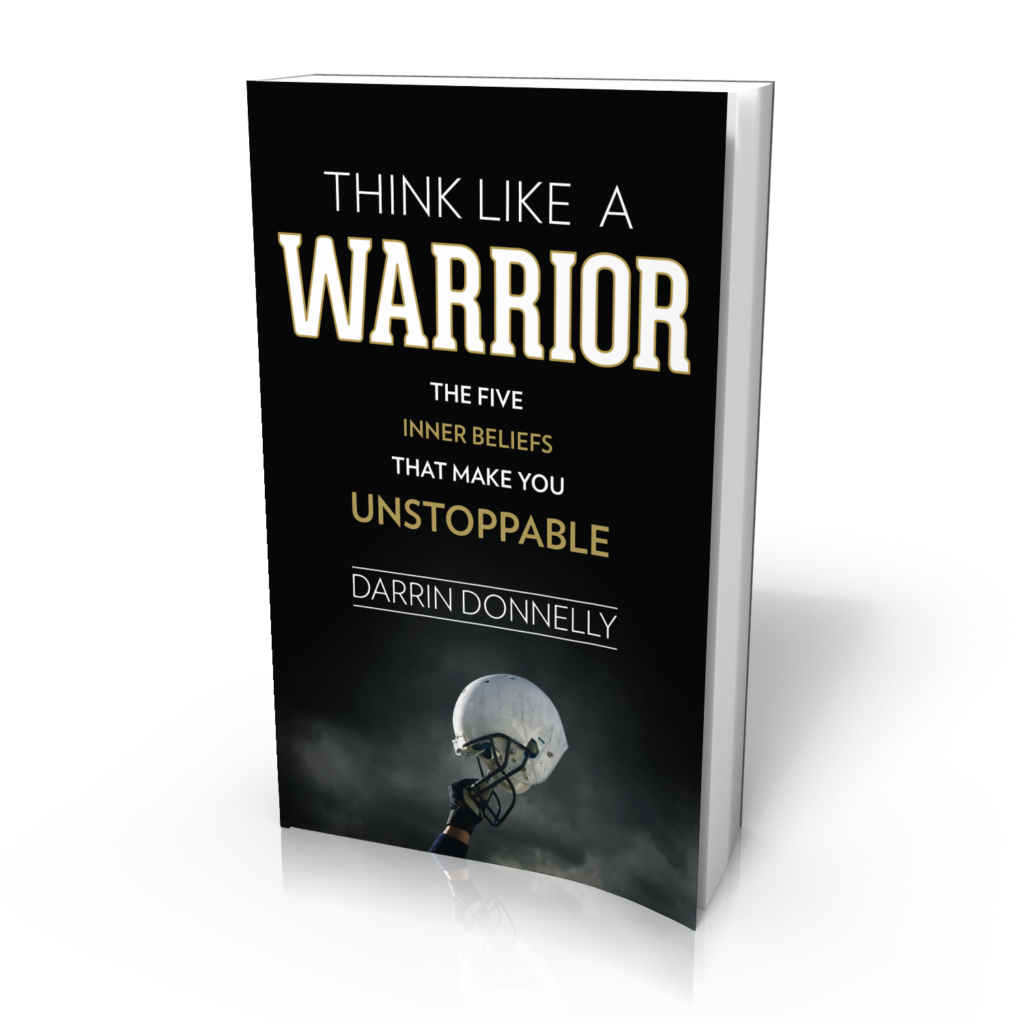 Discover the five inner beliefs shared by the world's greatest achievers.
If you want to take control of your life and achieve your dreams, you must develop a "warrior mindset." This book will show you how to stop thinking like a victim and start thinking like a warrior.
In this inspirational fable, Chris McNeely is a college football coach who is at the end of his rope after a hard-and-fast fall from the top of his profession. Now bankrupt and on the verge of losing his job, he has no idea what he's doing wrong or how to get back on track.
Angry, worried, and desperate for help, Chris receives mysterious visits from five of history's greatest coaches: John Wooden, Buck O'Neil, Herb Brooks, Paul "Bear" Bryant, and Vince Lombardi. Together, these five legendary leaders teach Chris how to "think like a warrior" and take control of his life. The "warrior mindset" he develops changes his life forever—and it will change yours as well.
Discover the life-changing lessons of Wooden, O'Neil, Brooks, Bryant, and Lombardi in this inspirational tale of what it takes to achieve your dreams—whatever those dreams may be.
The five inner beliefs revealed in this book will empower you to take control of your life and overcome any obstacle that stands in your way.
Order your copy of THINK LIKE A WARRIOR now!
---
Book No. 2 in the Sports for the Soul series: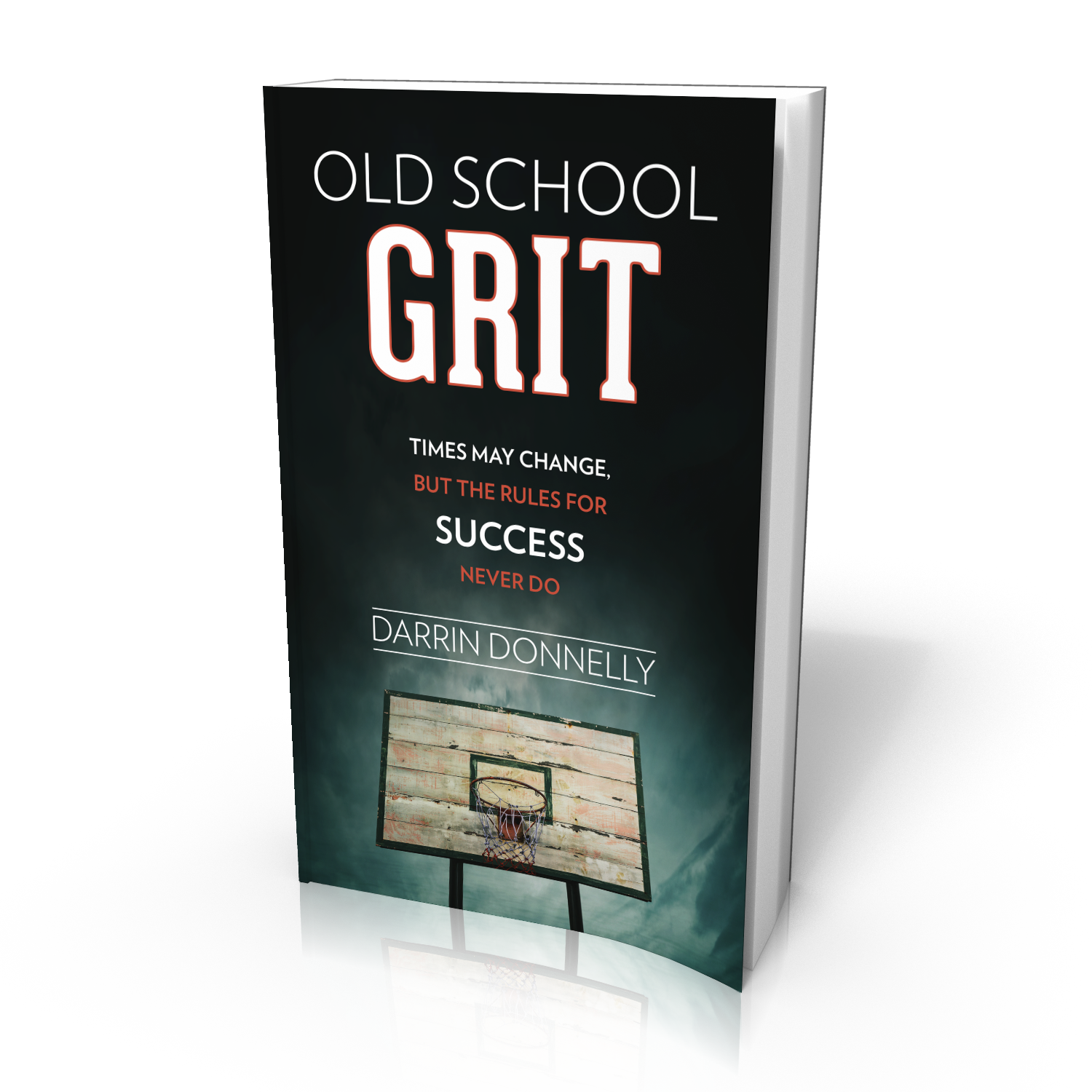 The 15 Unbreakable Rules for Building Grit and Achieving Your Dreams!
Psychologists tell us that the secret to a successful and happy life, more than anything else, is something called GRIT. Defined as the willpower to persevere with passion and a sense of purpose, research shows that grit is what matters most in whether a person succeeds or fails.
That same research shows that previous generations had a lot more grit than today's younger generations. This isn't surprising. After all, most of us would agree that those older, wiser, and tougher members of the Greatest Generation are prime examples of what it means to persevere, to never back down, and to make sacrifices for a greater purpose. We could all use more of the OLD SCHOOL GRIT they embraced.
In this book, Bob Flanagan represents the voice of old school grit. A legendary college basketball coach who thinks like John Wooden and talks like Mike Ditka, Flanagan is entering the final days of his coaching career. While his team tries to advance through the NCAA postseason tournament, Flanagan uses his last days as a coach to write his grandchildren letters revealing the rules for a successful and happy life. The rules of grit.
Though Coach Flanagan's letters are intended for his grandchildren, they might as well be for America in general. This is a man who lives by the old school code of faith, family, courage, and character; and he believes too many people have gone soft these days. They give up on their dreams too easily. They whine, complain, and pass the blame. They spend all their time and energy trying to avoid challenges instead of bucking up and powering through them.
Flanagan's letters are a rallying cry for toughening up and building grit. His fifteen rules provide a clear path to success in any endeavor.
Consider this book an instruction manual for getting back to the values that truly lead to success and developing the type of old school grit that will get you through anything.
Order your copy of OLD SCHOOL GRIT now!