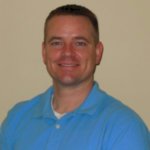 My name is Darrin Donnelly and I created Sports for the Soul to showcase what I believe is THE most reliable and trustworthy resource for self-improvement advice that actually works: life advice from the greatest minds in sports.
In recent years, I've been troubled by some of the phony self-improvement advice I've come across—advice that doesn't work and can be dangerous to follow.
The sports arena has a way of cutting through such phony advice. Though the business guru often has an incentive to portray a certain brand image that may not be completely accurate and the self-help guru can be tempted to make promises that are too good to be true, the achiever in sports can't fudge (or inherit) his results.
This is why the field of sports psychology is referred to as "the science of success." In sports, a successful person's thoughts and actions can be directly evaluated, tested, and confirmed based on their results—results that can't be denied. Simply put, the scoreboard never lies.
If you apply the lessons taught by the world's top coaches, athletes, and sports psychologists, you'll improve yourself mentally, physically, financially, and spiritually.
The sports world is the most reliable testing ground for self-improvement principles and I created Sports for the Soul to help teach and reinforce these proven principles.

About the Sports for the Soul Newsletter
The Sports for the Soul newsletter delivers advice and inspiration from the greatest minds in sports to your email inbox. Published every Thursday morning, each issue includes an important passage from a book or interview with a successful coach, athlete, or sports psychologist. I'm a voracious reader of this type of material and these emails represent the best of what I come across.
This newsletter will help you:
– Find your calling and follow your passion
– Harness the power of positive thinking
– Build your self-confidence
– Attack every day with joy and enthusiasm
– Develop mental toughness
– Bounce back quickly from setbacks
– Achieve your goals faster than you ever thought possible
– Be a positive leader for your family and your team
– And much more…
Join the Sports for the Soul newsletter here. It's inspirational, it's life-changing, and it's FREE!

About Sports for the Soul Books
Winners are built from within and to create a winning culture, you have to constantly feed your mind positive stories and inspiration. The Sports for the Soul series of books help you do exactly that.
Sports for the Soul books are inspirational stories that teach essential life lessons.
In the tradition of classic movies like Rocky and Field of Dreams, these stories are set in the world of sports and though the main characters in these books are usually coaches or athletes, they represent anyone with a big dream and the desire to be successful. The seasons or games they endure represent the seasons of life we all must go through when trying to master a new skill, achieve a new goal, or rebound from a setback.
The lessons you learn in these books will show you how to overcome adversity and achieve your goals—whatever they may be.
You can access the entire library of Sports for the Soul books here.

About Darrin Donnelly
I've been a fulltime writer and entrepreneur for 20 years. My products and I have been featured in publications such as The Wall Street Journal, Sports Illustrated, Fast Company Magazine, and newspapers, websites, and radio outlets all over the world.
As a longtime writer and entrepreneur (i.e., someone who has never been able to rely on a "safe and secure" paycheck), I take self-improvement very seriously. I learned early on that constantly educating and improving myself would be crucial to my success. For this reason, my bookshelves are packed with hundreds of personal development books.
My experiences (both good and bad) have taught me that the lessons learned from successful people in the world of sports are the most trustworthy principles for improving yourself and achieving your goals.
I'm a lifelong Midwesterner who lives in Kansas City with my wife and three kids.
You can contact me at: info@sportsforthesoul.com
You can follow Sports for the Soul on Twitter at: @DarrinDonnelly