Winners are built from within and to create a winning culture, you have to constantly feed your mind positivity and inspiration. The Sports for the Soul series of motivational books help you do exactly that…
---

THINK LIKE A WARRIOR:
The Five Inner Beliefs That Make You Unstoppable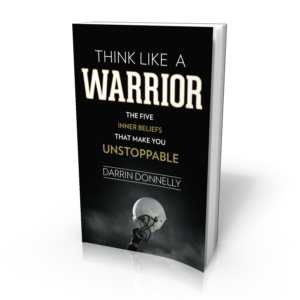 If you want to take control of your life and achieve your dreams, you must develop a "warrior mindset." This book will show you how to stop thinking like a victim and start thinking like a warrior.
In this bestselling inspirational fable, Chris McNeely is a college football coach who is at the end of his rope after a hard-and-fast fall from the top of his profession. Now bankrupt and on the verge of losing his job, he has no idea what he's doing wrong or how to get back on track.
Angry, worried, and desperate for help, McNeely receives mysterious visits from five of history's greatest coaches: John Wooden, Buck O'Neil, Herb Brooks, Bear Bryant, and Vince Lombardi. Together, these five legendary leaders teach McNeely how to take control of his life with the five inner beliefs shared by the world's most successful people.
The "warrior mindset" he develops changes his life forever—and it will change yours as well.
Order your copy of THINK LIKE A WARRIOR now!
---

OLD SCHOOL GRIT:
Times May Change, But the Rules for Success Never Do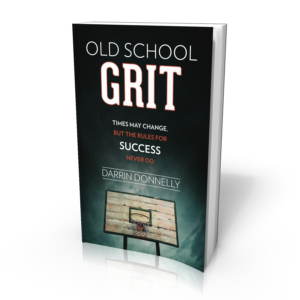 This motivational book reveals the 15 unbreakable rules for building grit and achieving your dreams!
Bob Flanagan, a legendary college basketball coach who thinks like John Wooden and talks like Mike Ditka, represents the voice of OLD SCHOOL GRIT. While his team tries to advance through the NCAA postseason tournament, Flanagan uses his last days as a coach to write his grandchildren letters revealing the rules for a successful and happy life. The rules of grit.
Flanagan lives by the old school code of faith, family, courage, and character. He believes people give up too easily these days and his letters are a rallying cry for toughening up and building grit. The 15 rules revealed in this book provide a clear path to success in any endeavor.
Consider this book an instruction manual for getting back to the values that truly lead to success and developing the type of old school grit that will get you through anything.
Order your copy of OLD SCHOOL GRIT now!
---

RELENTLESS OPTIMISM:
How a Commitment to Positive Thinking Changes Everything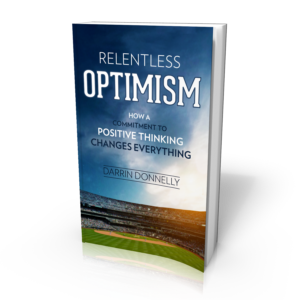 This is a powerful book that reveals THE TRUTH ABOUT POSITIVE THINKING and how to make it work in your life!
In this bestselling book, you'll meet Bobby Kane, a minor league baseball player who realizes his dream of making it to the majors is finally coming to a disappointing end. That is, until he meets an unconventional manager named Wally Hogan. More mental coach than baseball manager, Wally teaches Bobby that if you want to change your life, you have to first change your thinking.
Wally shows Bobby what it takes to maintain a positive attitude through the ups and downs of life. He teaches him proven, real-world techniques for building and sustaining optimism throughout life's peaks and valleys. These methods have an immediate impact on Bobby's life and they will have an immediate impact on yours as well.
This book will show you just how powerful a positive attitude can be and it will teach you how to use positive thinking to make your biggest dreams come true.
Order your copy of RELENTLESS OPTIMISM now!
---

LIFE TO THE FULLEST:
A Story About Finding Your Purpose and Following Your Heart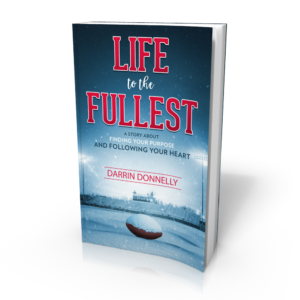 This book answers two of life's most important questions: how do you find your purpose in life and is it safe to follow that purpose once you find it?
The world's happiest and most successful people tell us it's ESSENTIAL that we find our true purpose in life. But how, exactly, do you find your purpose? And, once you find it, how can you be sure that it's "safe" to follow that path in life? This book answers those two life-changing questions.
In an inspirational fable that pays homage to the holiday classics, It's a Wonderful Life and A Christmas Carol, John Callahan is a man who has spent his life listening to his heart and following his passion as a high school football coach just like his legendary father. But his dream life is suddenly being crushed. Just days before the state championship game, John receives news that his beloved school is declaring bankruptcy and will be shutting down at the end of the year.
Everything John has worked his whole life for—his team, his community, his pension—is being taken away from him. John now finds himself angry at his long-deceased father for advising him to follow his heart and he's angry at himself for not taking "better" opportunities when they came along.
When all hope seems lost, John receives a miraculous visit from his father on the eve of his team's final game. John is given the opportunity to revisit past moments in his life and to see how things would've turned out differently if he had chosen more "practical" opportunities.
This is a story about fathers and sons. It's a story about faith, family, and community. Most of all, it's a story about having the courage to follow your heart and live your true purpose.