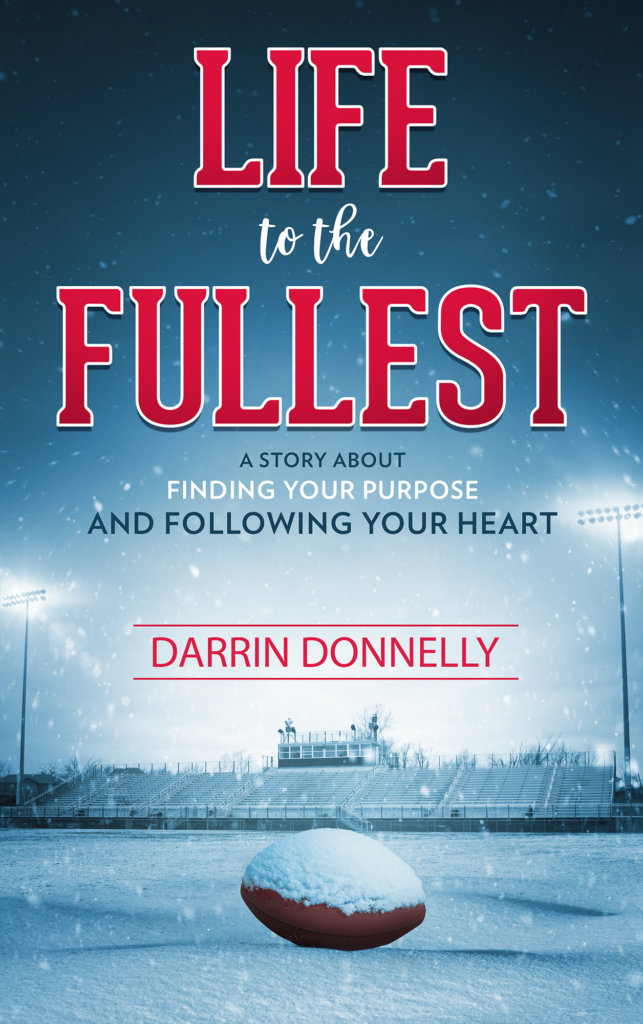 I'm excited to announce that just in time for Christmas, the latest book in the Sports for the Soul series is here!
LIFE TO THE FULLEST is a book that tackles two of life's most important questions: how do you find your unique purpose in life and is it safe to follow that purpose once you find it?
The world's happiest and most successful people tell us it's ESSENTIAL that we find our true purpose in life. But it's not always easy to figure out exactly what your purpose is.
How do you find your purpose? And, once you find it, how can you be sure that it's "safe" to follow that path in life? This book answers these two life-changing questions.
Written as an inspirational fable in the style of previous Sports for the Soul books, Life to the Fullest reveals a simple five-step process for finding your purpose while also dealing with the questions we all have about whether it's "safe" to follow the dreams in our hearts.
In a story that pays homage to the holiday classics, It's a Wonderful Life and A Christmas Carol, John Callahan is a man who has spent his life listening to his heart and following his passion as a high school football coach just like his legendary father. But his dream life is suddenly being crushed. Just days before the state championship game, John receives news that his beloved school is declaring bankruptcy and will be shutting down at the end of the year.
Everything John has worked his whole life for—his team, his community, his pension—is being taken away from him. John now finds himself angry at his long-deceased father for advising him to follow his heart and he's angry at himself for not taking "better" opportunities when they came along.
When all hope seems lost, John receives a miraculous visit from his father on the eve of his team's final game. John is given the opportunity to revisit past moments in his life and to see how things would've turned out differently if he had chosen more "practical" opportunities.
This is a story about fathers and sons.
It's a story about faith, family, and community.
Most of all, it's a story about having the courage to follow your heart and live your true purpose.
As this story plays out, you will find the answers to two of life's most important questions: How do I find my life's purpose and is it safe to follow that purpose once I find it?
This book is the perfect read for Christmas break! Grab your copy of Life to the Fullest here and please let me know what you think of it.